---
Home Entertainment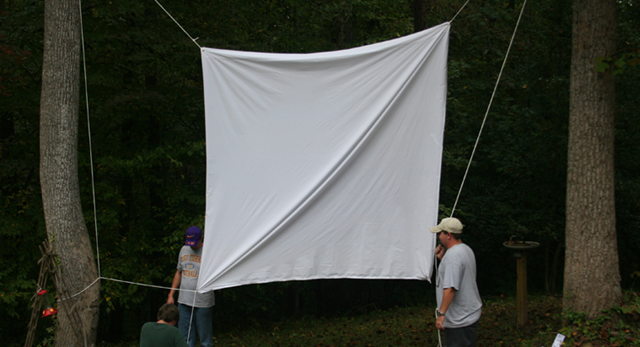 As many of you are aware, we don't have any sort of Cable, Satellite, or Public Broadcast Television in the house. We do have an XBox 360, hooked up to an Epson MovieMate 50 Projector, pointed at a wall in the living room, which gives us about a ten foot wide viewing high definition surface to play video games on, watch DVD's, and even stream shows from Netflix, my desktop Media Center, and other Microsoft affiliates. We also make great use of HULU and EZTV; and typically watch those shows on individual laptops or as a family around my 32" monitor in the office.
We love the projector which we have had for about two years now, and every time we go into Best Buy and see all those TV's they have for sale at price points above $600 and significantly smaller viewing surfaces, we just sort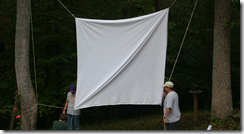 of giggle. On top of the relatively inexpensive nature of the investment, we can also pick it up, take it into the back yard, and watch an outdoor movie on the backside of the house at night; or take it to the park, over to another friends house, etc. Tommy and Jodi have the same sort of deal, and went so far as to create an outdoor screen from a King Size bed sheet that can be hung between two trees in the yard, and we often take the kids over to BBQ, play outside, and watch a movie from their patio. All told, fantastic value for the price … in our opinions.
About once every two years, we do have to change the bulb, and that runs about $120, so we do not want to ignore the ongoing operational cost, but we still feel it is a great investment. We also appreciate that our main family room is not set up around a television, and it is certainly fun to have new people over to visit. They tend to look around for it, and then comment on the fact that they don't see a television in our house – which provides a fun opportunity to turn on the system, transform a wall into a television, and play some Lego Indiana Jones! This especially fun with smaller children, who will continually walk up to the wall, then to the room behind the wall, in an effort to discover how the magic works; and did I mention the shadow puppet shows; kids love playing with shadows!
David Ammons suggested that a group from our community get together to watch the Super Bowl at our place, and he brought over a laptop with an HD tuner that could pick up the game to demonstrate how we could do it. Turns out that this was also the week that the projector began asking for a new bulb, and Tracey went ahead and ordered it so that we wouldn't end up in some embarrassing situation with a group of people at the house watching the game and the bulb suddenly goes out! Friday afternoon, I changed the bulb and took the opportunity to clean up some of the cable connections, the sound system, and gamming connections. As I finished testing the system to ensure that we are good to go for having people over on Sunday, Tracey remarked that it would be very nice to be able to stream HULU and watch our shows on the big screen, rather than crowded around my desk.
If you grew up in the south, you know better than to mess with Mamma's Stories! I decided to look into satisfying my wife's whim. Amazingly, it only took a single Google Search to find PlayOn. To enjoy PlayOn, you need a networked PC, and a WiiIn BETA, Xbox 360, PlayStation 3, Moxi HD DVR, Netgear Digital Entertainer Live, or another supported device. PlayOn also enables you to stream your personal videos, photos and music from your PC to your Home Entertainment Center. It takes less than 3 minutes to set up! So, in less than five minutes of my wife commenting that she would like to watch Bones or Castle on the big screen, I was back downstairs and we were watching Bones!
Turns out PlayOn lets us do so much more than simply HULU, we can watch Netflix (we already could), CBS.com, ESPN.com, our media from Amazon VOD, and YouTube! Additionally with PlayOn Plugins you can get free access to The Food Network, The Weather Channel, and much much more. The library just keeps growing. Be sure to check out their free plugins. We are three days into the free 14-day trial, and I expect that we will be investing the $39.99 to pay for it at the end of the trial.
Ultimately, we didn't have any embarrassing situations while watching the big game yesterday and we discovered a way to move Mamma's Stories from the office to the living room, and with a family of eleven …. the living room tends to be a bit less crowded and infinitely more comfortable.
Recommended Posts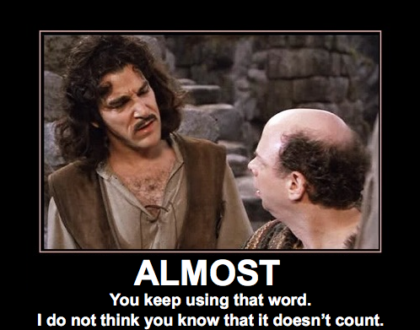 December 14, 2017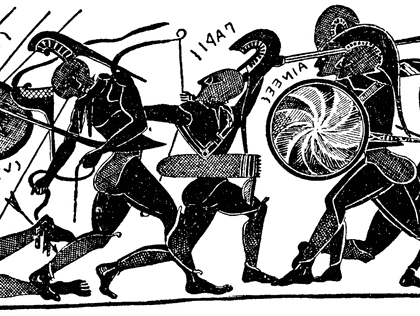 September 25, 2017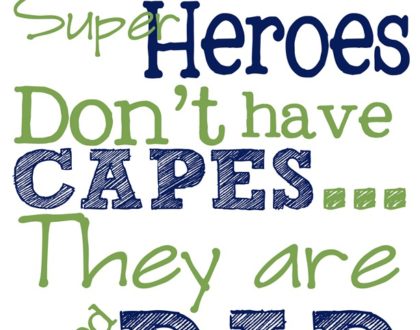 June 19, 2016