---
Scripture

May 20, 2011
4 Comments
31013
The doctrine of Scripture is of the utmost importance to those who pursue Christ. It is by means of the written Word (preached and read) that God reveals salvation to us and then causes us to mature in the grace that it is in the Incarnate Word of God, Christ Jesus.
If the written Word of God lacks authority, so must the Incarnate Word of God.
If the written Word of God is riddled with errors, God is untrustworthy.
If only Bible Scholars can comprehend Scripture, who would be saved?
If the Scriptures are unnecessary, where else would we find knowledge of salvation?
If the Scriptures are insufficient, our knowledge of Christ is insufficient for salvation.
If the belief in the Scriptures is not actually valid, your faith is invalid.
Scripture is Authoritative
All the words in the Bible are God's words in such a way that to disbelieve or disobey any word of Scripture is to disbelieve or disobey God. Scripture itself claims, and proclaims, this authority. Consider the introductory phrase "Thus says the Lord," a quick search through my English Standard Version reveals that it is used 421 times. We can demonstrate many more instances of the Bible claiming it is God's word, however, given the space allowed, it seems that 421 instances should be sufficient to demonstrate the point.
While we affirm that the Bible claims to be authoritative, we still need to be convinced that it actually is. This will only occur when the Holy Spirit speaks to our hearts in and through the words of Scripture providing assurance that these are the words of our Creator speaking to us. Without the Spirit's counseling and teaching, an individual will not receive spiritual truths and in particular will not receive or accept the truth that words of Scripture are, in fact, the words of God. I Corinthians 2:14, English Standard Version [ESV]
Scripture is Inerrant
Scripture in the original manuscripts does not affirm anything that is contrary to fact. God cannot lie or speak falsely. Titus 1:2, ESV All the words of Scripture are completely true Proverbs 30:5, ESV, and God's word is the ultimate, authoritative standard of truth. Jesus' words in John 17:17, ESV, demonstrate this. Christ does not simply say "your word is true (adjective)" but rather, "your word is truth (noun)".
The Bible can be inerrant and speak in everyday language such as "the rising of the sun", though we know the sun does not "rise" but rather the earth rotates on its axis eventually bringing the sun into and out of view. The same can be seen with numbers and measurements, consider the statement "3,000 soldiers fought in the battle" or "I live 8 miles from our church" – we are not implying that we counted every single soldier, perhaps there were 2,999 or 3,001 and in all likelihood one does not live precisely 8 miles from the church, a more precise scientific instrument might measure it to 8 miles, 5 yards, 2 feet, and 1 inch. We see that a statement can be vague or imprecise without being false.
The Scripture can also contain quotations wherein the quote itself is a false statement or the quote might be loose or free. My wife often calls my daughter and says, "I'll be home in 3 minutes." and my daughter will relay that to me as "Mom said she will be home soon." Finally, it is consistent with our view of inerrancy that unusual or uncommon grammatical constructions may exist without making it errant, ain't it?
Scripture is Clear
The Bible is written such that it's teachings are able to be understood by all who will read it seeking God's assistance and desiring to follow it. Upon beginning to study the bible, one quickly realizes that some things are easily understood while other parts appear puzzling. This can be seen to be true of most anything that builds upon itself, take arithmetic for example.
If one does not know how to count, adding and subtracting are puzzling. If one does not get addition and subtraction, then multiplication and division are puzzling. Without a grasp of these basics, algebra and geometry are mind boggling. Let us not mention attempting calculus, because many who do get the basics do not grasp it. Yet it is extremely clear, albeit complex. Scripture is the same; many doctrines simply require an understanding of more basic doctrines, which can be taught to children. Deuteronomy 6:6-7, ESV
Scripture is Necessary
The Bible is required to know the gospel, maintain spiritual life, and know God's will; but not necessary for knowing that God exists or for knowing something of God's character and moral laws. You cannot believe in what you are ignorant of, and we require salvation to be communicated to us in an authoritative, inerrant, and clear manner; therefore, Scripture is necessary to know the gospel. In Matthew 4:4, ESV we see Christ affirm that our spiritual life is maintained by the nourishment of Scripture much as the physical life is maintained by bread. Deuteronomy 29:29, ESV demonstrates scripture reveals what nature and conscience lacks in knowledge of God's will.
Scripture is Sufficient
Scripture contained all the words of God He intended His people to have at each stage of redemptive history, and it now contains all the words of God we need for salvation, trusting in Him perfectly, and obeying Him perfectly. 2 Timothy 3:15, ESV shows that Scripture is sufficient and able to make one wise for salvation. Furthermore, scripture provides us everything God has spoken and sufficiently answers our questions.
We have nothing to add to scripture, God requires nothing of us that is not found in scripture, there is naught else to be placed on equal footing with Scriptural authority, nothing is sin that is not forbidden explicitly or by implication in Scripture; therefore, we emphasize what God through Scripture emphasizes, and are content with what God is telling us through His written word.
Recommended Posts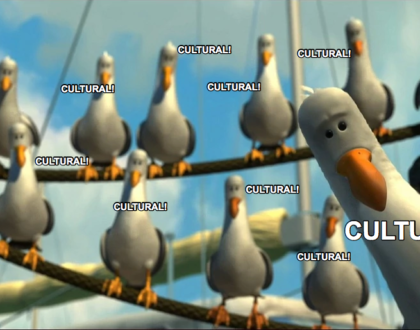 October 04, 2017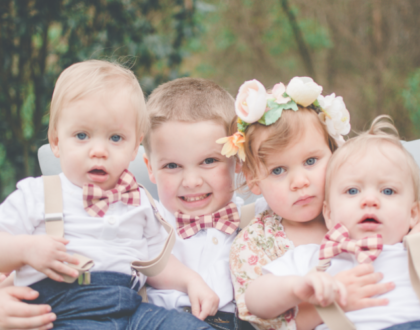 October 03, 2017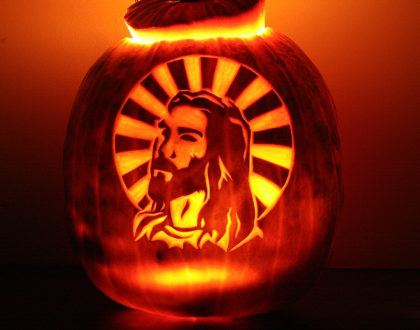 September 26, 2017