---
Chocalate Strawberry
1 pkg. Chocolate Cake Mix (18 1/4 oz.)
1 pkg. Instant Pudding (3.9 oz )
4 Eggs
1 Cup (8 oz.) Sour Cream
3/4 Cup Water
1/4 Cup Canola Oil
4 oz. Semisweet Chocolate, melted
FROSTING
2 cups butter, softened
4 cups confectioners' sugar
3/4 cup baking cocoa
1/2 cup 2% milk
GARNISHES
2 oz. Semisweet Chocolate, melted
1 lb fresh strawberries, hulled
GANACHE
4 oz. semisweet chocolate, melted
1/2 Cup Heavy Wipping Cream
CAKE
Combine Cake Ingredients; beat on low for 30 seconds. Beat on medium for 2 minutes. transfer to two greased and floured 9-in round baking pans.
Bake at 350 degrees for 28-32 minutes or until toothpicks come out clean. Cool for 10 minutes in pan, remove from pans to wire rack to cool completely.
FROSTING
Beat butter, confectioners' sugar, and cocoa until blended; add milk and beat until smooth. Frost the Cake.
GANACHE
Place chocolate in a small bowl. Heat cream to just before boiling; pour over chocolate, whisk until smooth. Drizzle over top of cake, allowing ganache to drape down sides.
GARNISHES
Pipe or spoon melted chocolate onto waxed paper in decorative designs; let stand until set. Arrange strawberries on top of the cake.
Recommended Posts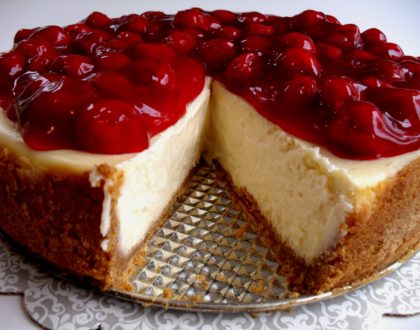 July 11, 2016