---
How Does God Guide Us?
Erik Weihenmayer is blind, yet on May 25, 2001, he reached the peak of Mt. Everest. Suffering from a degenerative eye disease, he lost his sight when he was 13, but that didn't stop him. On a mountain where 90% of the climbers never make it to the top – and 165 have died trying since 1953 – Erik succeeded, in large measure because he listened well.
He listened to a little bell tied to the back of the climber in front of him, so he would know what direction to go. He listened to the voice of teammates who would shout back to him, "Death fall two feet to your right!" so he would know what direction not to go. He listened to the sound of his pick jabbing the ice, so he would know whether the ice was safe to cross.
As we go through life, listening well to God can make all the difference in how we make the journey. We are faced with decisions everyday – and we need to know how, as Christians, we should make those decisions.
Psalm 32:8 – I will instruct you and teach you in the way you should go; I will counsel you with my eye upon you.
John 10:3-4 – "To him the gatekeeper opens. The sheep hear his voice, and he calls his own sheep by name and leads them out." "When he has brought out all his own, he goes before them, and the sheep follow him, for they know his voice."
(Discover His Will) Ephesians 2:10 – For we are his workmanship, created in Christ Jesus for good works, which God prepared beforehand, that we should walk in them.
Jeremiah 29:11 – For I know the plans I have for you, declares the Lord, plans for wholeness and not for evil, to give you a future and a hope.
Romans 12:2 – Do not be conformed to this world, but be transformed by the renewal of your mind, that by testing you may discern what is the will of God, what is good and acceptable and perfect.
Isaiah 30:1-2 – "Ah, stubborn children," declares the Lord, "who carry out a plan, but not mine, and who make an alliance, but not of my Spirit, that they may add sin to sin; 2who set out to go down to Egypt, without asking for my direction, to take refuge in the protection of Pharaoh and to seek shelter in the shadow of Egypt!"
(Jesus is Supreme Example) Luke4:1 – And Jesus, full of the Holy Spirit, returned from the Jordan and was led by the Spirit in the wilderness.
John 5:19 – So Jesus said to them, "Truly, truly, I say to you, the Son can do nothing of his own accord, but only what he sees the Father doing. For whatever the Father does, that the Son does likewise."
Psalm 25:9 – He leads the humble in what is right, and teaches the humble his way.
Psalm 25:14 – The friendship of the Lord is for those who fear him, and he makes known to them his covenant.
Luke 1:38 – And Mary said, "Behold, I am the servant of the Lord; let it be to me according to your word." And the angel departed from her.
Psalm 37:5 – Commit your way to the Lord; trust in him, and he will act.
2 Timothy 3:16 – All Scripture is breathed out by God and profitable for teaching, for reproof, for correction, and for training in righteousness
God's Particular will is not always clear from the Scripture
Psalm 119:105 – Your word is a lamp to my feet and a light to my path.
Psalm 119:130-133 – 130The unfolding of your words gives light; it imparts understanding to the simple. 131I open my mouth and pant, because I long for your commandments. 132Turn to me and be gracious to me, as is your way with those who love your name. 133Keep steady my steps according to your promise, and let no iniquity get dominion over me.
God often speaks to us as we pray.
Saul and Barnabas (Acts 13:1-3) – 1Now there were in the church at Antioch prophets and teachers, Barnabas, Simeon who was called Niger, Lucius of Cyrene, Manaen a member of the court of Herod the tetrarch, and Saul. 2While they were worshiping the Lord and fasting, the Holy Spirit said, "Set apart for me Barnabas and Saul for the work to which I have called them." 3Then after fasting and praying they laid their hands on them and sent them off. 4So, being sent out by the Holy Spirit, they went down to Seleucia, and from there they sailed to Cyprus.
Good Thought Strong Impressions Feelings Need for Testing (I John 4:1) – 1Beloved, do not believe every spirit, but test the spirits to see whether they are from God, for many false prophets have gone out into the world.
Strengthening, Encouraging, Comforting (I Corinthians 14:3) – 3On the other hand, the one who prophesies speaks to people for their up building and encouragement and consolation.
Is it loving? (I John 4:16) – 16So we have come to know and to believe the love that God has for us. God is love, and whoever abides in love abides in God, and God abides in him
Does it bring the Peace of God? (Colossians 3:15) – 15And let the peace of Christ rule in your hearts, to which indeed you were called in one body. And be thankful.
God sometimes speaks to us by giving a strong desire to do something. Philippians 2:13 – 13for it is God who works in you, both to will and to work for his good pleasure.
God sometimes guides in more unusual ways. Prophecy – Agabus (Acts 11:27-28; 21:10-11) Dreams – Joseph (Matthew 1:20; 2:12-13.22) Visions – Paul (Acts 16:10) Angels – Abraham, Joseph, Peter (Genesis 18; Matthew 2:19, Acts 12:7) Audible Voice – Samuel (1 Samuel 3:4-14)
Bit & Bridle Psalm 32:9 – 9Be not like a horse or a mule, without understanding, which must be curbed with bit and bridle, or it will not stay near you.
Reflect 2 Timothy 2:7 – 7Think over what I say, for the Lord will give you understanding in everything.
Guidance John Stott – "God's promises of guidance were not given to save us the problem of thinking"
Regarding Marriage (2 Corinthians 6:14) – 14Do not be unequally yoked with unbelievers. For what partnership has righteousness with lawlessness? Or what fellowship has light with darkness? • Spiritually Compatible • Personally Compatible • Physically Compatible
Regarding Jobs and Career (1 Corinthians 7:17-24) – 17Only let each person lead the life that the Lord has assigned to him, and to which God has called him. This is my rule in all the churches. 18Was anyone at the time of his call already circumcised? Let him not seek to remove the marks of circumcision. Was anyone at the time of his call uncircumcised? Let him not seek circumcision. 19For neither circumcision counts for anything nor uncircumcision, but keeping the commandments of God. 20Each one should remain in the condition in which he was called. 21Were you a slave when called? Do not be concerned about it. But if you can gain your freedom, avail yourself of the opportunity. 22For he who was called in the Lord as a slave is a freedman of the Lord. Likewise he who was free when called is a slave of Christ. 23You were bought with a price; do not become slaves of men. 24So, brothers, in whatever condition each was called, there let him remain with God.
Proverbs 12:15 – 15The way of a fool is right in his own eyes, but a wise man listens to advice.
Proverbs 15:22 – 22Without counsel plans fail, but with many advisers they succeed.
Proverbs 20:18 – 18Plans are established by counsel; by wise guidance wage war. Decisions are our responsibility.
Consult Godly Christians Not Chosen on Basis of Agreement Chosen on Basis of Spiritual Authority
Proverbs 16:9 – 9The heart of man plans his way, but the Lord establishes his steps.
Doors Acts 16:7 – 7And when they had come up to Mysia, they attempted to go into Bithynia, but the Spirit of Jesus did not allow them.
Discernment 1 Corinthians 16:9 – 9for a wide door for effective work has opened to me, and there are many adversaries. Watch the Circumstances, but don't put too much weight on them. Sometimes we need to persevere in spite of all the circumstances.
Don't be in a hurry. (Hebrews 6:15) – 15And thus Abraham, having patiently waited, obtained the promise.
We make mistakes, God forgives and restores (Joel 2:25) – 25I will restore to you the years that the swarming locust has eaten, the hopper, the destroyer, and the cutter, my great army, which I sent among you.
Recommended Posts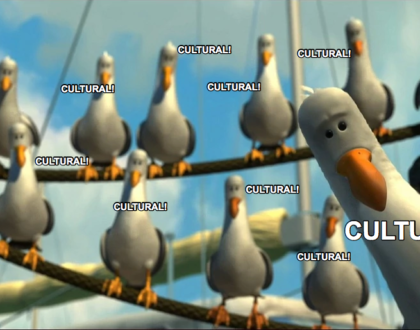 October 04, 2017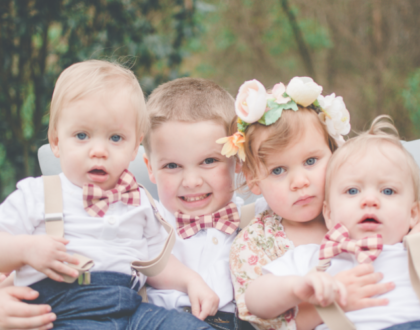 October 03, 2017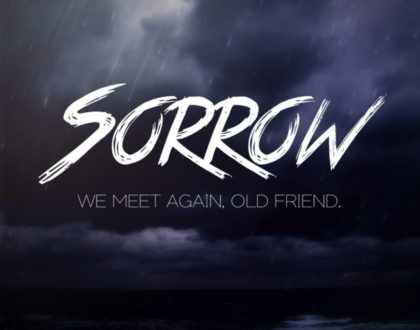 September 06, 2017