---
What About Financial Debt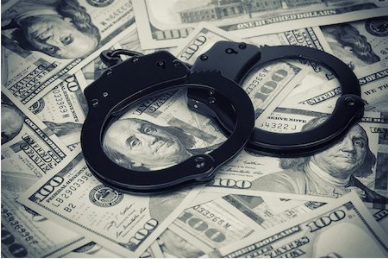 An Open Letter To My Children:
Scripture clearly teaches that borrowing money automatically creates a slave/master relationship. (Deut 15:6; Deut 28:12-14; Deut 28:43-44; Ne 5:2-5; Proverbs 22:26-27; Proverbs 6:1-5, Matthew 18:21-35; Proverbs 22:7)
God rewards His people by delivering them from slavery, granting them stewardship, making them lenders and rulers. (Deut 8:18; Matthew 13:12; Matthew 25:14-30; Luke 16:11; Genesis 39:4-6; Luke 19:11-27, Deut 28:12, Deut 15:6-8; Jer 30:3)
God punishes His people by selling them into slavery. (Judges 2:14; Judges 3:8–10; Psalm 44:12; Jeremiah 15:13-14)
God describes the righteous and just man as one who restores to the debtor his pledge, does not lend at interest or take any profit and that such a man will surely live. (Ezekiel 18:5-9; Ezekial 18:14-18, Psalm 15:5)
God describes unrighteousness as failing to restore a pledge, lending at interest, and taking profit. (Ezekial 18:10-13, Exodus 22:26)
It is explicitly sinful to lend money to Gods people with interest. (Exodus 22:25; Deut 23:19-20; Leviticus 25:36-38, )
God explicitly and implicitly command His people to rely on and provide for each other. (Leviticus 25:35-37, Deut. 15:7-8; Ps. 41:1; 112:5, 9; Prov. 14:31; Acts 11:29; 1 John 3:17, Acts 2:44, Acts 4:32-35; Matt. 19:21, Matt. 5:42)
God explicitly commands His people to lend, even to their enemies, expecting nothing in return. (Luke 6:34-35)
There is nothing in scripture that even remotely indicates God provides for His people through financial debt.
We believe it was for freedom that Christ set us free; and that we are commanded to stand firm in that freedom and not be subjected again to slavery (Galatians 4:1-7; Galatians 5:1; Romans 8:15; John 15:14). It seems a heinous offense (Galatians 4:8-9, Galatians 3:3) against God that we would willingly sell ourselves into slavery (Proverbs 22:7) after he frees us because we do not trust Him to provide (Phil 4:19; Heb 11:6; Ps 81:10; Matthew 6:25-34; Romans 8:32; Ephesians 3:20; Jer 29:11; Mal 3:10; John 15:7) for us … apart from financial debt?
Even worse, not that I need provision but that we simply desire more? (i.e. We are borrowing this money so we can start a business.) What sort of fool subjects themselves to financial slavery in order to win financial freedom?
Especially given the call that we have the body of Christ to rely on and provide for each other. Why would we go to a money lender to borrow money at interest and rob our siblings in Christ of the opportunity to give to us expecting nothing in return? Simply put, we would have to believe the promise of God to reward our brother in this instance would bring God less glory than subjecting ourselves to slavery in order to borrow money at interest.
We teach and believe that as we have the opportunity, we out to do good to everyone, and especially to those of the household of faith (Galatians 6:10). That we are no longer strangers or aliens, but members of the household of God (Ephesians 2:19, Hebrews 3:6).
The household of God takes priority over the household of flesh (Luke 14:26; Matthew 10:36-39; Galatians 3:7-9; Galatians 3:26-29, Romans 9:7, 2 Corinthians 6:18; John 1:12-13)
As such, when we teach that anyone who does not provide for his relatives, and especially for members of his own household, he has denied the faith and is worse than an unbeliever (1 Timothy 5:8), we do not merely teach what the world reads as relatives by the flesh, we understand and teach the profound mystery that it refers to the family by the spirit (John 3:6, Matthew 25:40).
Perhaps, as many of our brothers in Christ say, borrowing money is merely foolish, not a sin. These brothers ignore Ephesians 5:14, 2 Timothy 2:23, Titus 3:9, Ecclesiastes 7:5, Ecclesiastes 5:1, Proverbs 13:20 to their peril. It seems to us that only a child (Galatians 4:3) or a fool would happily argue for splitting the hair between foolishness and sin.
Perhaps they do not comprehend that they are commanded to renew their minds (Romans 12:1; Titus 3:5; Ps. 51:10; 2 Cor. 4:16; Eph. 4:23; Col. 3:10) and put away childish things (1 Corinthians 13:11). Proverbs 26 is dedicated to convincing us not to do foolish things.
We submit to you that one who knows it is foolishness and does it anyway, for him it is sin (James 4:17; Luke 12:47-48; 2 Peter 2:21; John 9:41).
We believe our God will care and provide for us and ours apart from financial debt. We pursue living our life according to what we believe. We believe some things that are very inconvenient and impractical. We live a life that others wonder at because they are baffled at how inconvenient and impractical it is, while at the same time they glorify God because of the life they see us live.
Treat financial debt like an adulteress, and like a wise man, avoid her at all cost. Listen to me, and be attentive to the words of my mouth. Let not your heart turn aside to her ways; do not stray into her paths, for many a victim has she laid low, and all her slain are a mighty throng. Her house is the way to Sheol, going down to the chambers of death.
Recommended Posts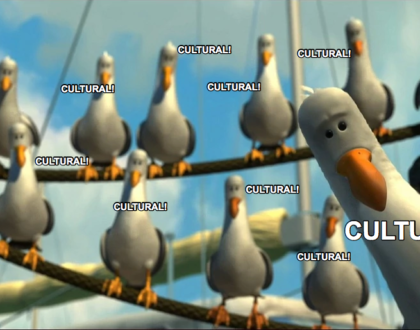 October 04, 2017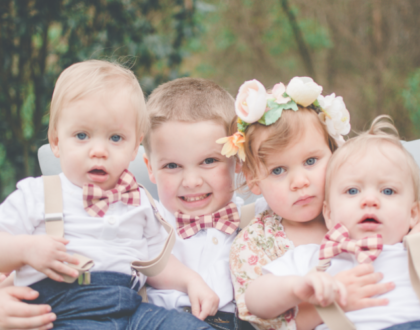 October 03, 2017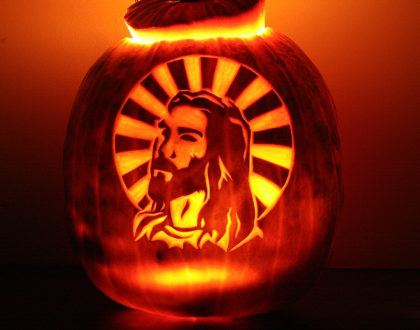 September 26, 2017