---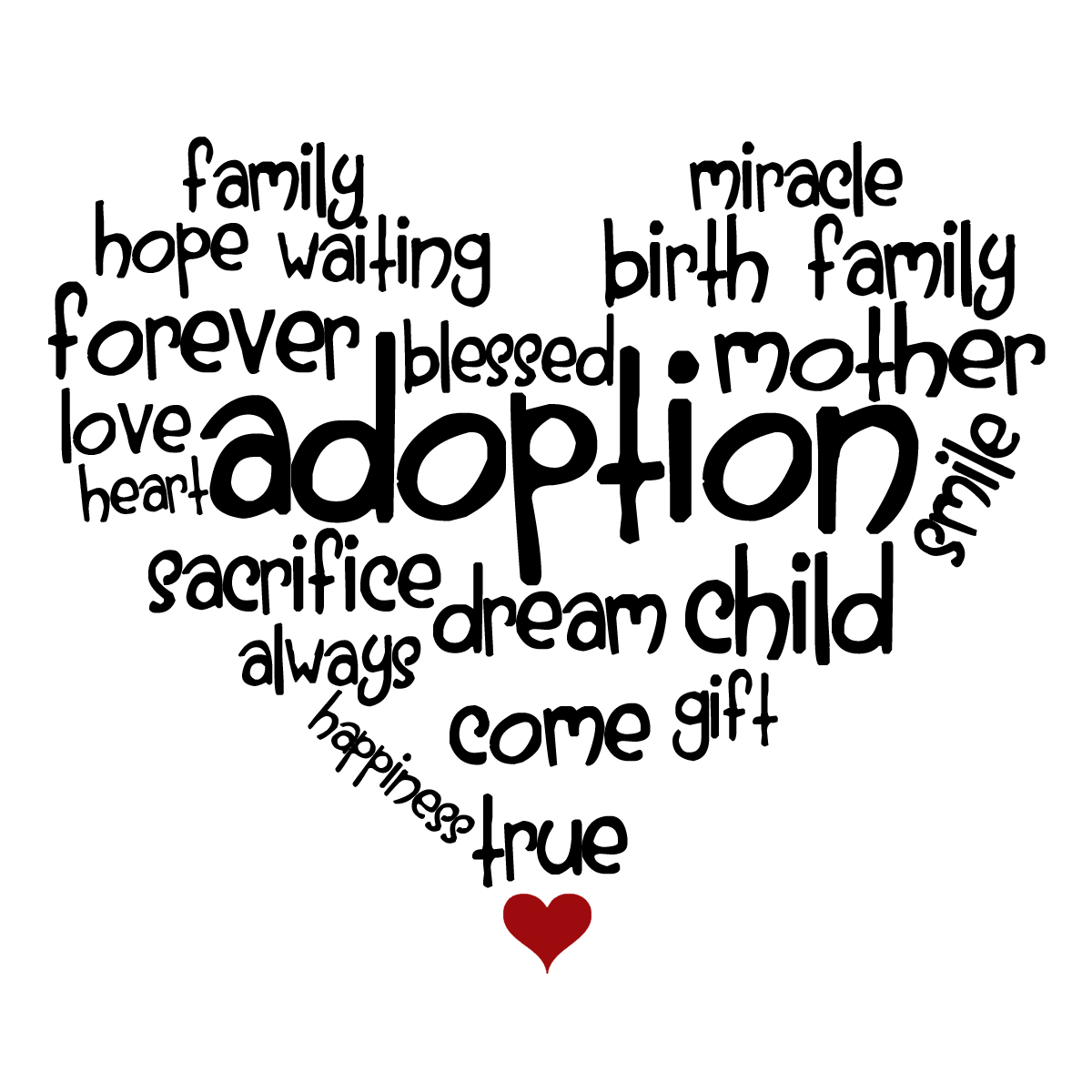 Manuscript
Has anyone here been legally adopted? I know we have at least three kids here that have. Raise your hands if you were adopted into a new family. Adoption is at the heart of the Gospel, central to what happens in our salvation. Who knows that the christian is adopted into the family of God? If you love Jesus and hate your sin then say, "I'm adopted!" Every time I say adopted, I want to hear you shout "Praise the Lord!"
We have already begun looking at what it means to be adopted into the family of God. Pastor Troy taught on it from Galatians just this past Wednesday night. Today I want to encourage you in your status as an adopted child of God. This week, today, Wed night, and next Sunday, we are going to be focusing on John 14, go ahead and turn over there if you like.
I want to challenge you to read this chapter everyday this week. Just pull it out and read through it. Think about what you find surprising. Think about what you find challenging. Thing about how it encourages you. It should take more than a moment each day to look at it, and it will bless you.
Today, in specific, we will look at adoption and intimacy in the family of God. Let's begin with five verses:
Let not your hearts be troubled. Believe in God; believe also in me. In my Father's house are many rooms. If it were not so, would I have told you that I go to prepare a place for you? And if I go and prepare a place for you, I will come again and will take you to myself, that where I am you may be also. And you know the way to where I am going.
"I will not leave you as orphans; I will come to you."
How many of you know that you were orphans before you became a disciple of Christ?
And you were dead in the trespasses and sins 2 in which you once walked, following the course of this world, following the prince of the power of the air, the spirit that is now at work in the sons of disobedience— 3 among whom we all once lived in the passions of our flesh, carrying out the desires of the body and the mind, and were by nature children of wrath, like the rest of mankind.
Say, "I was an orphan!" A wild child. A child of wrath. An orphan with no loving family. Destitute! Dead in your tresspasses and sins. What sins? What is sin? In the words of John Piper,
It is the glory of God not honored.

The holiness of God not reverenced.

The greatness of God not admired.

The power of God not praised.

The truth of God not sought.

The wisdom of God not esteemed.

The beauty of God not treasured.

The goodness of God not savored.

The faithfulness of God not trusted.

The commandments of God not obeyed.

The justice of God not respected.

The wrath of God not feared.

The grace of God not cherished.

The presence of God not prized.

The person of God not loved.
That is sin. That is what you were. That is what I was. Dead, living that life, as an orphan. But God!
Who knows God predestined his people for adoption?
he predestined us for adoption as sons through Jesus Christ, according to the purpose of his will
Say "I was predestined for this!" Who knows that they were redeemed to receive adoption?
to redeem those who were under the law, so that we might receive adoption as sons.
Say "I was redeemed for this!" Who knows that this is the promise?
This means that it is not the children of the flesh who are the children of God, but the children of the promise are counted as offspring.
Say "I'm a child of Promise!" Who knows that they are a child of God?
But to all who did receive him, who believed in his name, he gave the right to become children of God, who were born, not of blood nor of the will of the flesh nor of the will of man, but of God.
Say "I'm a child of God!" Who knows that God loves his children?
See what kind of love the Father has given to us, that we should be called children of God; and so we are. The reason why the world does not know us is that it did not know him. Beloved, we are God's children now, and what we will be has not yet appeared; but we know that when he appears we shall be like him, because we shall see him as he is. And everyone who thus hopes in him purifies himself as he is pure.
Say "God loves me!"
Do you begin to see how much beauty and wonder is packed into this simple statement in John 14? I will not leave you as orphans! We are adopted into the family of God! Amen!?
You were predestined for this. You were redeemed for this. You are a child of promise, a child of God; and God loves you!
Adoption is hard. I don't know of anyone who was ever adopted out of a good situation. Little Orphan Annie isn't about a rich girl that gets to move into a slum orphanage with an abusive caregiver. We enter into this adoption with some broken views of family.
Even those from the best of families aren't from perfect families; and few of us in this room would even claim to be from good families. We have had abusive or absent fathers. Controlling or nagging mothers. We have had to fight with siblings for resources, food, clothing, attention. We have had multiple bad experiences in family for every good experience we had. We simply don't have healthy views of family. We come from a bad place into a strange situation. We come into the perfect family.
Sin warps our view of earthly family and that warped view of earthly family leads to a warped expectation of our heavenly family. We wrongly expect God the father to be like our earthly father instead of expecting our earthly father to be like our Heavenly Father. We wrongly expect our relationship with our brothers and sisters in Christ to be like our relationship with our earthly siblings instead of the other way around.
Every wrong we have ever perceived done to us by earthly family is wounded baggage that we carry into our expectation of heavenly family.
When I adopted my children, they went from one known experience into something new that they had never experienced. There were new rules that they didn't know. There were expectations that they had never had applied to them. There were responsibilities that they had never had before. They were understandably befuddled and confused. They expected to be hit, not hugged. The expected to be laughed at, not loved.  They expected to go hungry, not fed. They expected to be cut down, not built up.
We often come into the family of God the same way. Make no mistake, there is the joy and relief that we are saved. But we had never been saved before. We know we need to change, but we aren't certain what that means. We have some expectations, but those expectations had been shaped by being orphans, children of wrath. We need help making the transition and God is not slow to send help.
And I will ask the Father, and he will give you another Helper, to be with you forever, even the Spirit of truth, whom the world cannot receive, because it neither sees him nor knows him. You know him, for he dwells with you and will be in you.
God brings us into his family with His own Spirit!
The Spirit himself bears witness with our spirit that we are children of God
Sealing our adoption, God
has also put his seal on us and given us his Spirit in our hearts as a guarantee
Somebody say, "I am sealed!" Adoption is a legal processes. God's justice and laws demand we be punished and exiled. As children of wrath, we had a serious legal problem. God had to satisfy his justice and law in order to adopt us, sinners, into his family. As adoptive children, we have a legal standing in the family of God, and the seal of the Spirit is akin to the judges seal on the adoption papers.
Not only does the spirit seal us, but God pours out the spirit of adoption in our hearts.
Romans 8:15–16
For you did not receive the spirit of slavery to fall back into fear, but you have received the Spirit of adoption as sons, by whom we cry, "Abba! Father!"
And because you are sons, God has sent the Spirit of his Son into our hearts, crying, "Abba! Father!"
Let me hear someone cry, "Abba! Father!"
So we have help, right from the start, in our transition into this new family. The spirit of God working in our lives. We aren't left in the condition of orphans, of children of wrath, when we are adopted. We are not left with no feelings of acceptance and love. Rather, we are lavished with acceptance and love, we are embraced by the spirit of sonship poured out upon and anointing our entire being.
Let me hear you say, "I am an anointed child!"
Someone might ask, isn't this enough? Surely there isn't more. But no, there is so much more! The Father wrote a love letter, we call it scripture, welcoming us into his family and explaining this change of situations to us. He shows us how he has pursued our adoption for eternity past and guarantees it through eternity future.
In it he details the new rules we need to know. The new responsibilities that we have. The rights and privileges that are ours in this new situation. How can I not love scripture when it is the key communication of all that I need to know from my Father right now? This new adopted son wants to know everything that can be known about this new situation!
Let me hear you shout, "I want to know!"
Well the good news is that you can know! Next week, we will look at love and obedience in the family of God. Just look at how many times Jesus tells us that if we love him we will obey him. Do you know that you can't be obedient in ignorance? Oh, you may have done the correct thing, but that was simply an accident if you didn't know it was required of you.
Don't get it twisted. No where does it say "if you obey me then you will grow to love me", rather our obedience in this new family flows out of our love in this new family.
Let me hear you say, "I don't want to be ignorant!"
More good news! You don't have to. Just read the book and let the spirit guide you in comprehending it. We are not given a spirit of ignorance.
     And the Spirit of the LORD shall rest upon him,

     the Spirit of wisdom and understanding,

     the Spirit of counsel and might,

     the Spirit of knowledge and the fear of the LORD.
That was Isaiah prophesying about Jesus, and we have the Spirit of Jesus, check Romans 8:9!
Let me hear you say, "I have the Spirit of Jesus!"
Beyond this, God has given us a family, the family of Christ. They will know we are His by our love of one another. We are in the universal family of God. One day, the entire family will gather to glorify his name in heaven.
Today, we primarily experience that through our local church. That means that we, those of us gathered here, are family! Look at the person next to you and tell them "You are my family!" The family we may have never had surrounds us, right now, in this moment, today.
We need to embrace one another as family. Not only do we have earthly parents and aunts and uncles and children. We ought to have spiritual parents and aunts and uncles and children. We ought to love one another as family ought to love. We ought to be known by our love for one another. How are you serving your family in love?
You have a forever home!
And I will ask the Father, and he will give you another Helper, to be with you forever
Let me hear you say, "I have a Forever Home!"
In this home, in this new family, we experience love and intimacy like never before. John 14:16-17 tells us that the Spirit not only dwells with us, but is also in us! Amen? John 14:26 goes on to tell us that the spirit teaches us and brings to remembrance the things of God.
Jesus tells us that he and God the father will come to us, and make their home with us!
Jesus answered him, "If anyone loves me, he will keep my word, and my Father will love him, and we will come to him and make our home with him.
He goes further to say that he joins himself to us by being in us.
In that day you will know that I am in my Father, and you in me, and I in you.
If the father is in Jesus (from verse 10) and Jesus is in us, then the Father is also in us! That is a trifecta! Father, Son, and Spirit are in us, making their home with us!
Someone say, "The Trinity is in me!"
Consider how absurd the grace poured out on us is! We were orphans! We were in rebellion against God. Yet we are now adopted into the family of God and have the most intimate of communion with the Godhead itself. The Trinity is within the believer!
There are some real consequences to this. When God is so intimately involved with us, we intimately involve God in our sin.
Do you not know that your bodies are members of Christ? Shall I then take the members of Christ and make them members of a prostitute? Never! Or do you not know that he who is joined to a prostitute becomes one body with her? For, as it is written, "The two will become one flesh." But he who is joined to the Lord becomes one spirit with him.
I find this key to remember in my fight against sin. Not only is my sin rebellion against a loving father, I'm including him in my sin. I do not want to involve my creator in my sin. This is precisely what my savior died to save me from.
Thankfully, Jesus lived a perfect life, died a perfect death, and raised himself from the grave to save sinful orphans like you and I. Perhaps you are here today and you don't love Jesus and hate your sin. It's cold and lonely outside the family of God. You are invited to come home with us, don't sit another moment on the outside looking wistfully in.
If you feel as tho you have wandered, come back home. We have so much to celebrate. We are surrounded by love and joy, we are truly family. We commune with the trinity.
Recommended Posts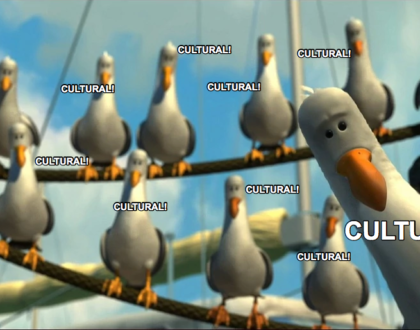 October 04, 2017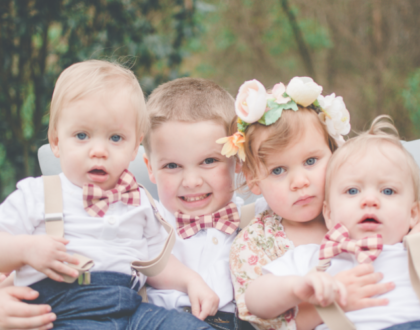 October 03, 2017